Z70 Photography Five Years Book
Thankyou for your interest in my anthology of images from 5 years of creating an annual calendar, I hope you enjoy the selection of images as much as I did photographing them.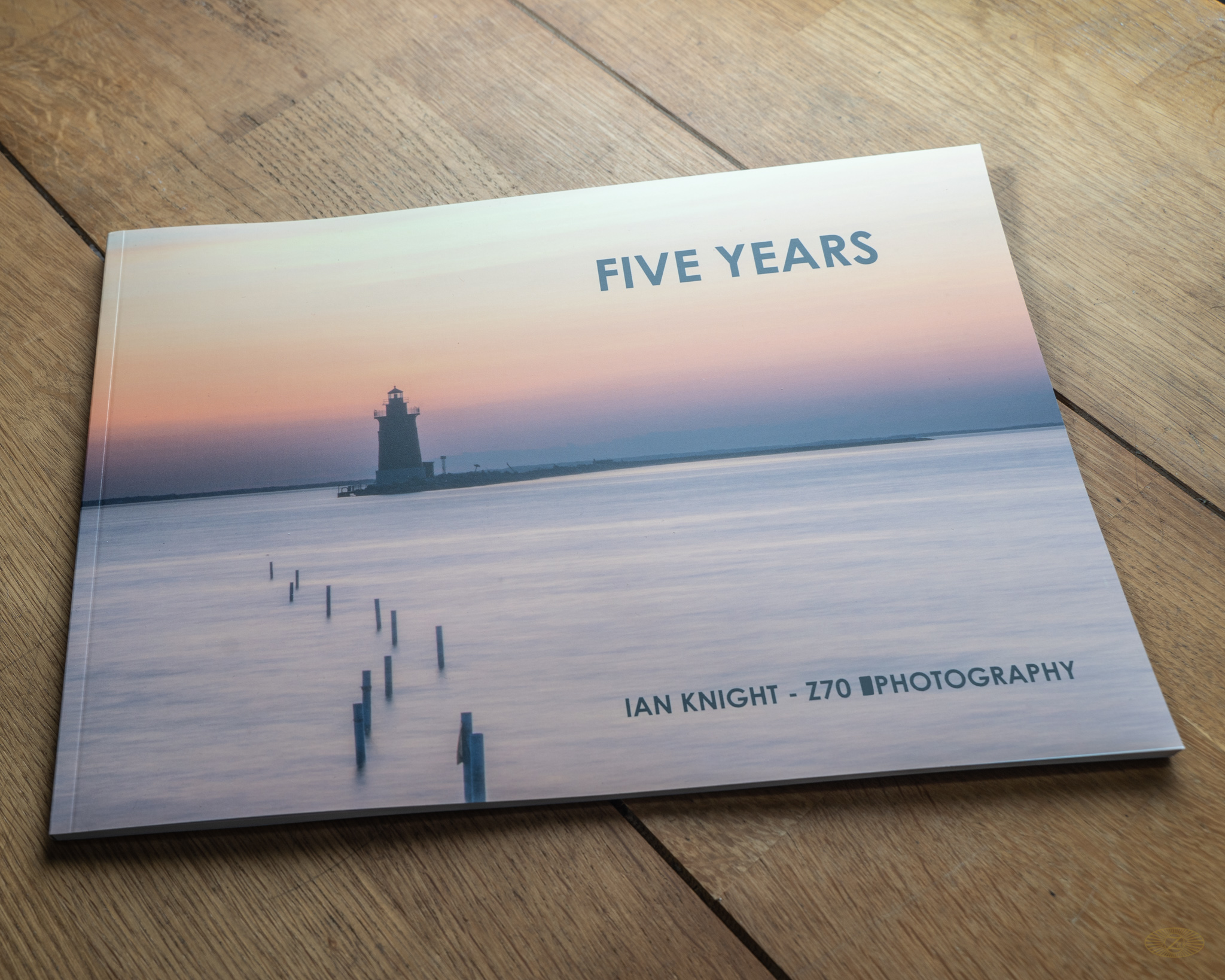 This is an A4 sized book in Landscape format with 80 images from five years of my annual calendar plus extra images that have never been available in print before.
The book has heavyweight silk paper pages printed using a high quality print process.
The book can be purchased in
my online store
. Any money raised goes to help me create more images for the next 5 years of calendars, and your support is really appreciated.
After you purchase the book, as a small bonus, you will be sent a link to a pdf download which contains a few notes about each image and the settings used to take the picture.
Prize !
Did you spot the splash of colour on the cover, it is there for a reason, if you find the golden book there is a prize, either a photoshoot when we all come out of lockdown, an extra book to give to a friend, or 5 digital copies of any of the photographs in the book to download keep and print at home.